A Note From Us
Our motto here at Lost Lake Wilderness Lodge is simple: We may not be able to control the weather, but we can control the food & the amazing atmosphere. We want you, your friends and your family to have a great and memorable stay with us! We're proud to be one of Ontario's best fishing destinations, and continue to offer something for outdoor enthusiast to enjoy! Get to know more about us, we look forward to welcoming you.
Cottages…
We want you to feel at home during your stay here with us. That's why we've fully equipped our cottages with all the amenities of home.
Spread along the shoreline of Lost Lake, each cottage comes with a 3 or 4 piece bathroom, complete kitchen, satellite TV, gas barbecue grill, fire pit with wood and it's own beautiful, scenic view of the lake. You can be sure you'll feel completely comfortable and at ease while you take in the natural beauty, serenity and peacefulness of Northeastern Ontario.
Dining…
The dining room at the main lodge is welcoming and comfortable, full of conversation with guests sharing the fishing pictures from their day & the stories that go with them. Here you will find tasty, home cooked meals with the added touch of homemade jams, breads and pies.
Tackle Store…
You will find everything you need in our on-site Tackle Store to fish our diverse waterways. Come and enjoy your fishing trip with a peace of mind that you will have access to every tool you may need for your catch of the day, be it Walleye, Northern Pike, Smallmouth Bass, or Brook Trout.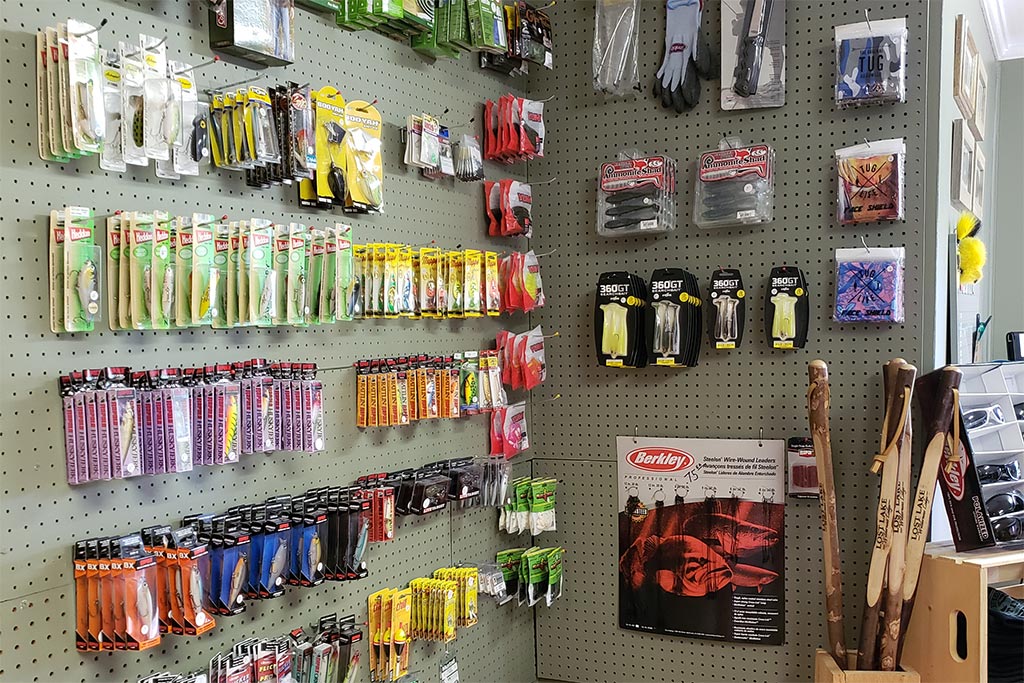 Activities…
Although we are famous for our fishing packages, that's not the only thing to do at our resort! Our family friendly (including the furry family members) resort caters to everyone. We are surrounded by some of Ontario's most picturesque landscapes, so guests are able to enjoy hiking trails, swimming, blueberry picking & exploration of the nearby silver mines! When it's time to relax, kick back around your fire or enjoy some games in your cottage. We are Northeastern Ontario's fishing hotspot, and so much more!
Resort Amenities Include…
WIFI at Lodge

Family Rates

Meal Plans

Drive In Accessibility
Private Cottages

Hiking Trails

Private Lakes

Boats & Equipment On Site