8 Pristine & Remote Lakes With Plenty O' Fish
Why are our fishermen so successful? The secret lies in the large variety of species, in a system of eight different lakes. One lake may not be producing that day, but another will be ready and willing for action.
We keep a careful eye on each lake, season to season, to know how each ecosystem is behaving. This way, we ALWAYS know where the best fishing is. Knowing when and where to go is our job and we take it very seriously. Your goal is to catch fish and we will do our best to help it happen.
Our main lakes are accessible from the banks of the resort,while others are accessed by short portages with boats & motors waiting for you on the other end. Each of the 8 lakes accessible to our guests are private, with no public access to any in the chain. We are proud to be the only lodge on this chain of lakes, giving our guests the best fishing experience around!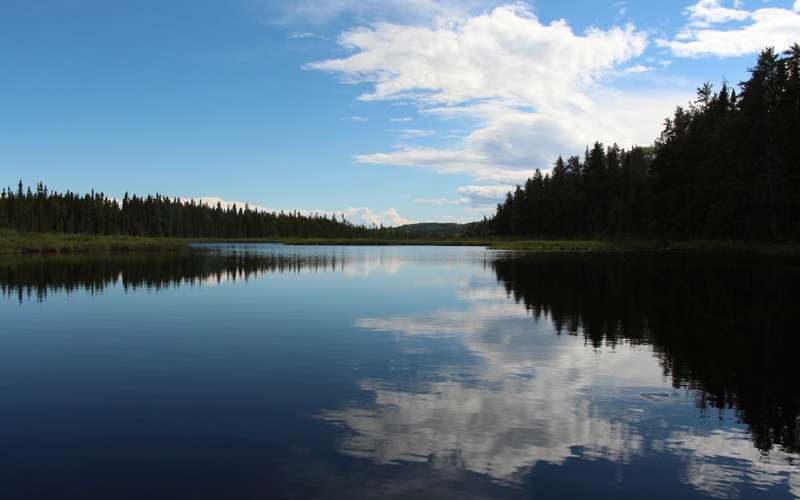 All the cottages and the main lodge are located along almost 1200 feet of shoreline on beautiful Lost Lake. This main lake is the first place to start fishing while honing your skills for the many other lakes yet to be explored. Most folks will fish for Northern Pike and Smallmouth Bass during the day time and save the Walleye fishing experience until after supper. Bass are easily caught in late day too using surface tackle rather than spoons or spinners preferred during the day time fishing hours.
The range in depth is from 12 feet to 40 feet on average. There are spots where the bottom comes within five feet of the surface and are excellent places for Bass fishing late day.
Lost Lake itself is the staging point to access many more lakes. From Lost Lake, people gain access to Calcite, Wigwam and Bloom Lakes as well as two "walk to" Trout lakes.
Northern Pike
Smallmouth Bass
Walleye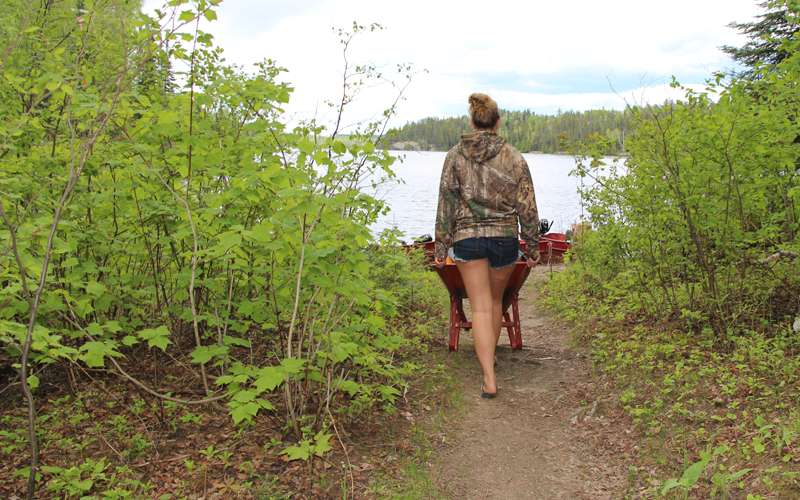 Wigwam Lake is the middle lake on your way north to Bloom Lake. It's average depth is 10 to 40 feet with some places much shallower, good for jigging for Walleye on an overcast day or especially after supper fishing. Wigwam is about 4 kilometres long and nearly 1.5 kilometres wide at it's widest point. Lost Lake flows into the south end of Wigwam.  This is probably the best walleye fishing spot for after supper fishing. Three species are available in Wigwam with Walleye, Northern Pike and Smallmouth Bass.
The creek channel flows to Bloom Lake at the north end of Wigwam. While boating north from Wigwam, there is a marked landing where you park your boat, then a short 15 minute walk to more boats and motors at the Bloom Lake landing. Wheel barrows are supplied to haul your gas tank, tackle and supplies for the day.
Northern Pike
Smallmouth Bass
Walleye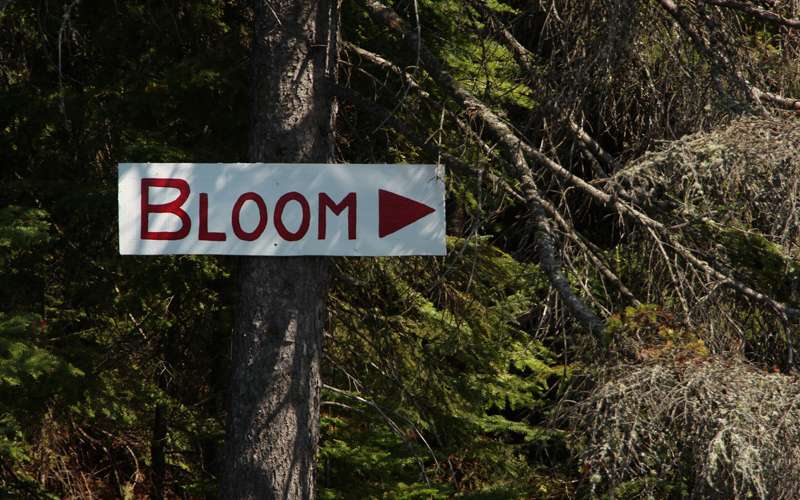 This 7 kilometres long lake is surely one of the best northern pike lakes in the north. For over two decades our guests have fished using "Catch and Release" techniques only. Virtually every fish taken has been put back into the lake, after the much revered "Smiley face" photograph to prove that such monsters still do exist. This lakes also boasts a Great Walleye and Smallmouth Bass population.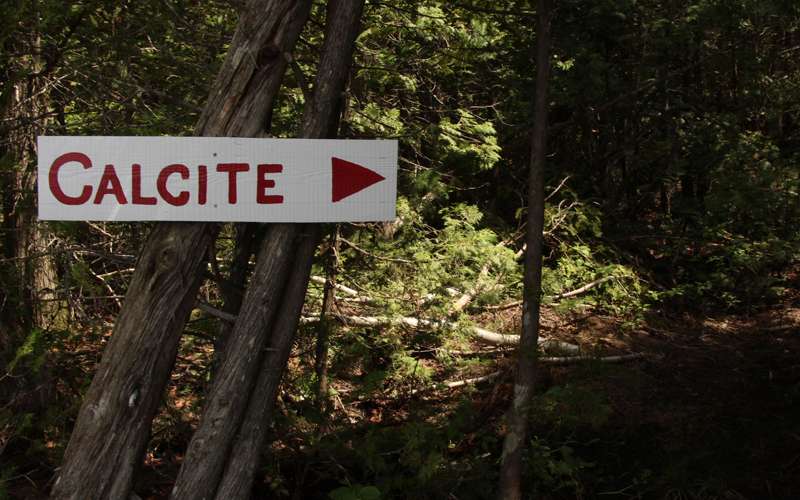 This lake is about 3 kilometres long and quite narrow in some spots. It has proven to be a very good lake for both Walleye and Northern Pike. It's an easy walk to lake at the end of a short trail.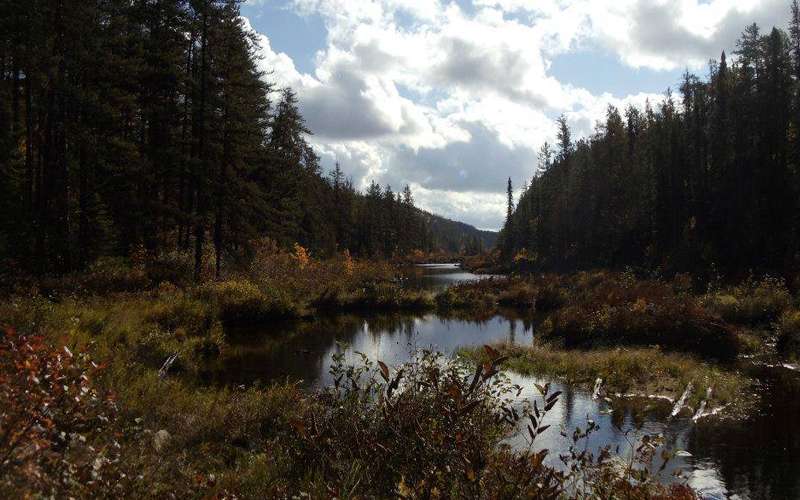 Speckled Trout are in good supply in this very clear lake. Specs are also called Brook Trout by our southern United States neighbours. The walk in is about half an hour or we can deliver in our Polaris Ranger UTV. The trail is well signed with teaching plaques all along the way. Learn about everything from moose, wolves and black bear to flora that is indigenous to the region.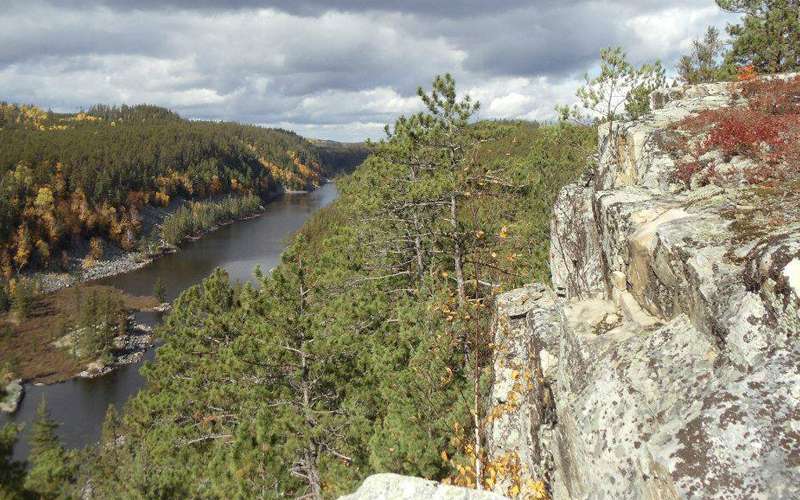 This Speckled (Brook) Trout lake is about a half hour walk from a landing on Lost Lake, with a well marked trail all the way. The best fishing is from shore in several distinct spots.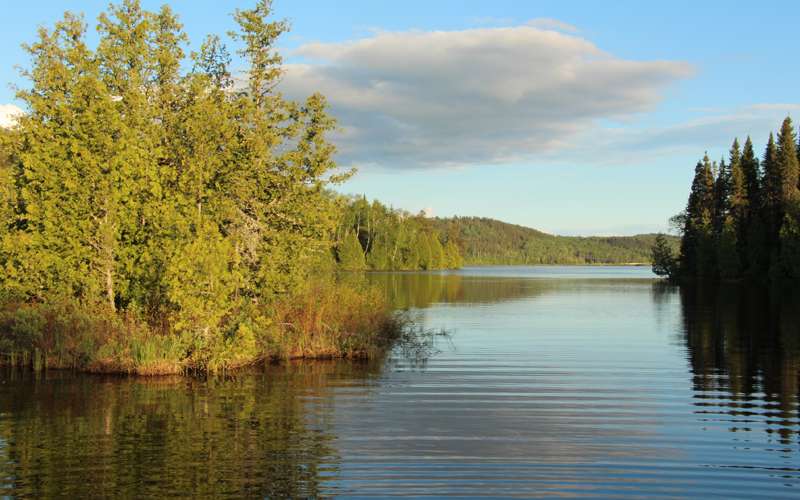 Smallmouth Bass are in great supply in this lake. It can be reached easily by car or if you'd like, we will drive you there and pick you up again.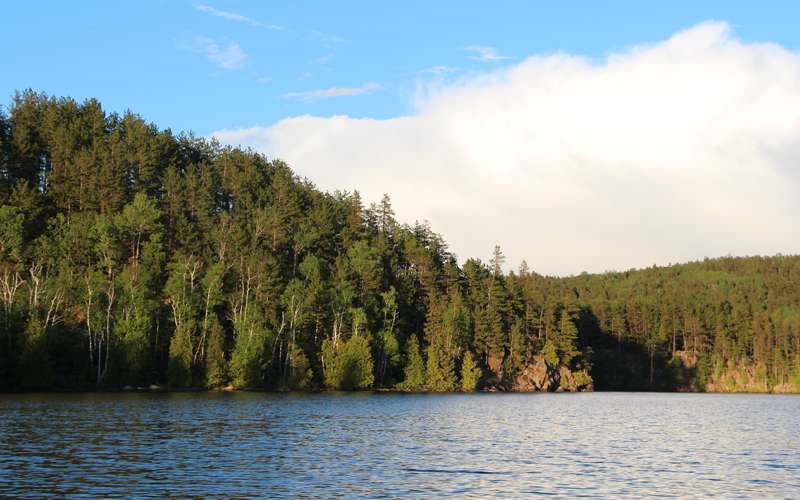 Both Northern Pike and exceptional sized Smallmouth Bass abound in this long thin lake. This lake is about 7 kilometres long again, it is easily reached by car or we will take you there and pick you up
Smallmouth Bass
Northern Pike